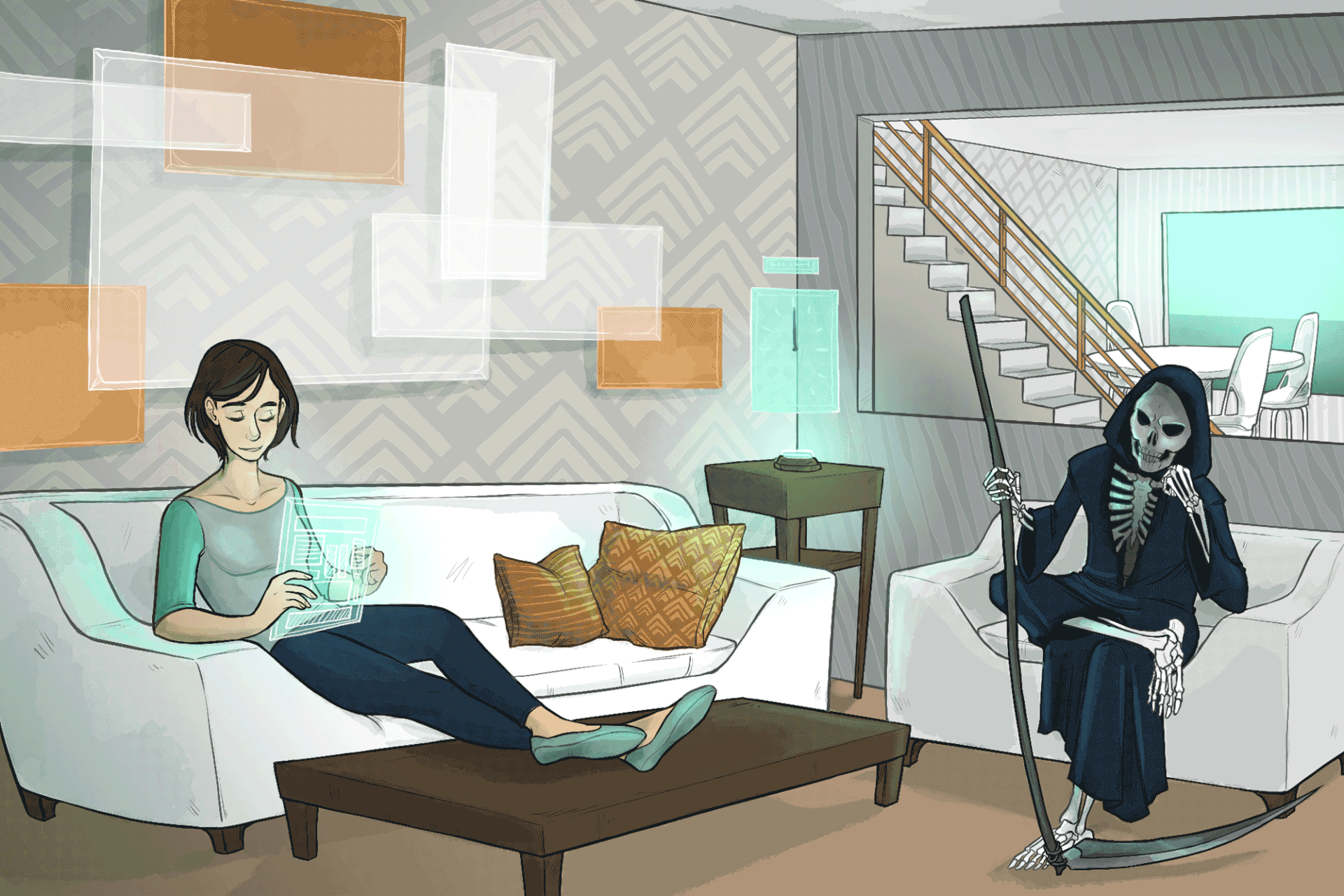 A thought-provoking article about whether death may not be inevitable anymore.
"Should we die?" (from the Atlantic)
This video is funny in parts and eye-rolling in parts. (Unable to embed; click on the screenshot below and the video should open in a new window. If not, you can find it in the article.)
A couple of reactions:
Do you really need a computer to tell you you've reached 66% serenity while meditating?
"Will aging dictators be able to stay in power forever?" (a cold chill down my spine)
Writing prompts:
Does having a "death deadline" encourage you to live your life to the fullest?
What aspects of IoT (the Internet of Things) do you think are beneficial to society?