Comedian Naomi Watanabe may be "the Japanese Beyonce" (also here) and people have for years been saying that Hayao Miyazaki is "the Japanese Walt Disney" (see this and this and this for example). Now this article from the BBC asks, "Is Kyary Pamyu Pamyu Japan's Lady Gaga?" (it's mostly an interview with the eccentric Japanese singer and fashion icon).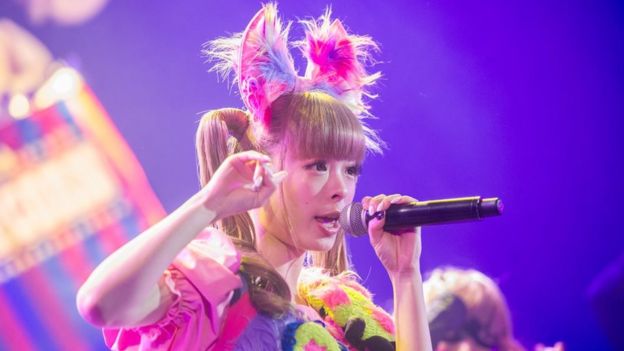 Some highlights:
Her image is called a combination of "kawaii and grotesque". (That's similar to Gaga.)
She likes Starbucks but doesn't like coffee. (Maybe not so uncommon these days?)
Her private look is not as colorful as her public persona. (Makes sense.)
She doeesn't mind being compared to Gaga, but they are both evolving, she says.
Summary task: Continue reading the interview and summarize your own "highlights".